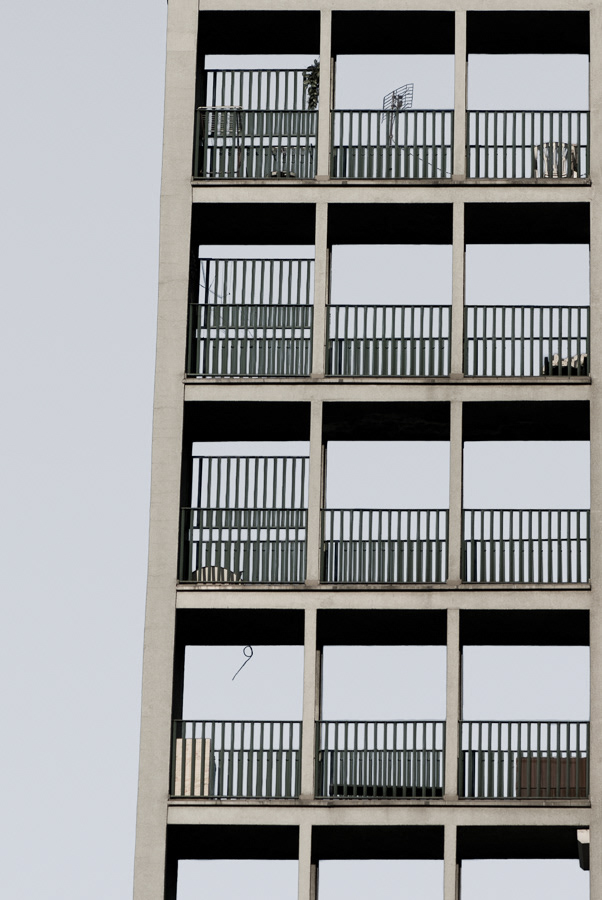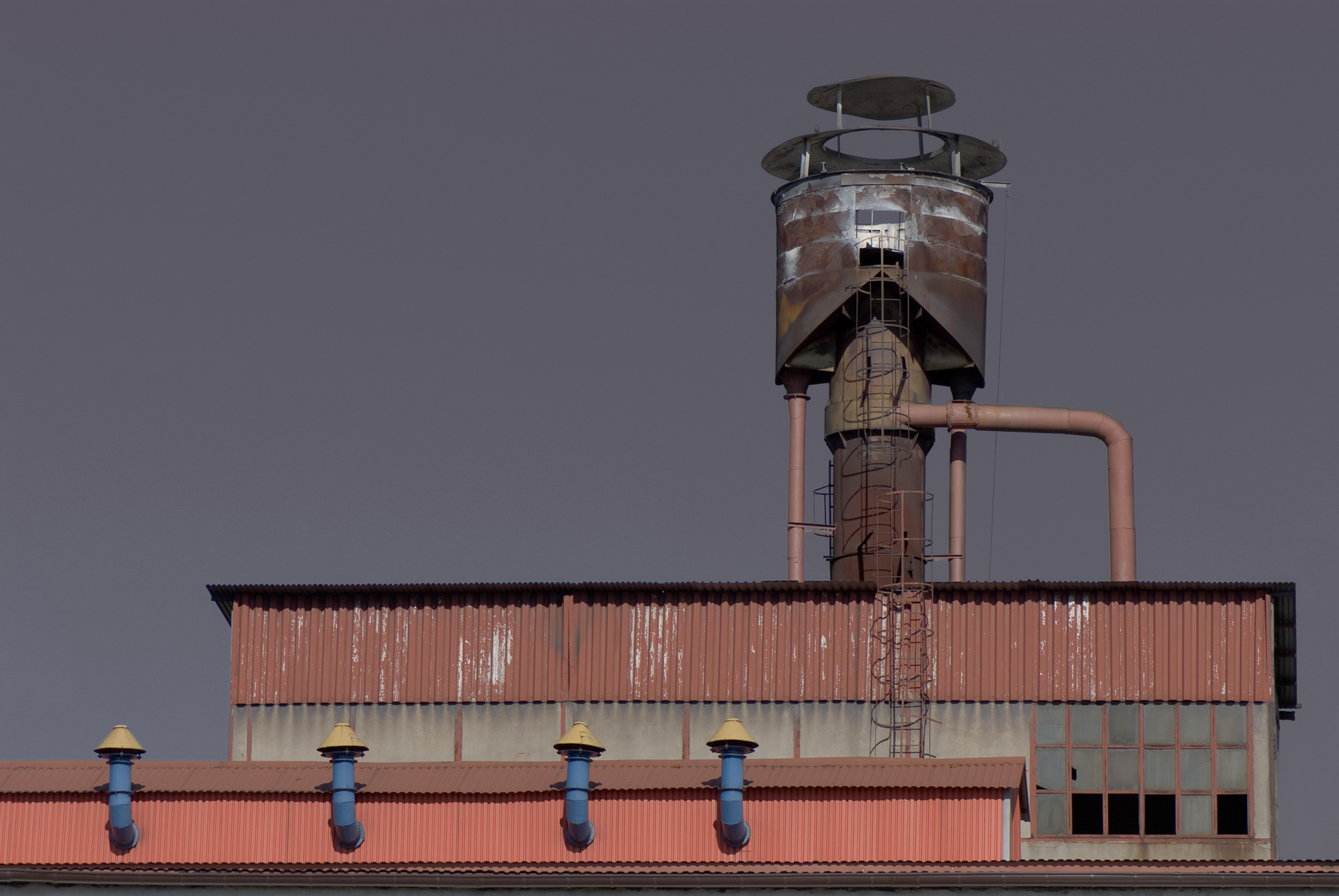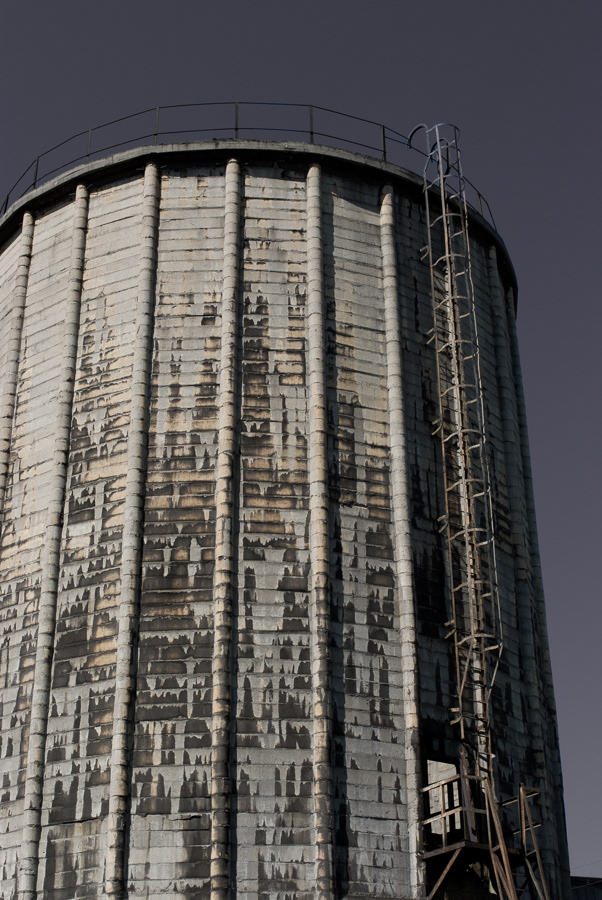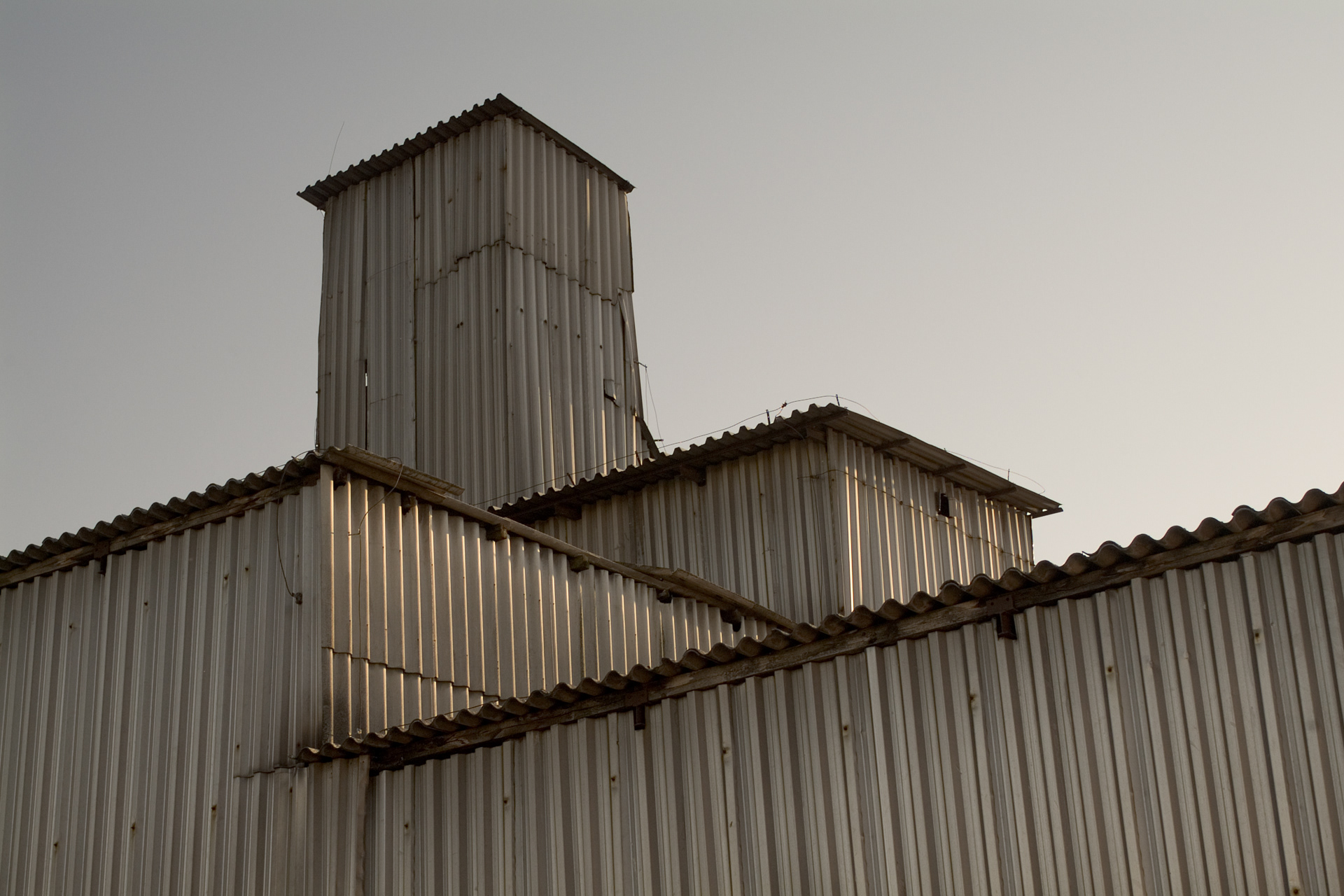 Our culture makes us perceive a hermitage in terms of natural images - places located away from civilisation, in majestic natural scenery. No wonder - such surroundings are ideal for spiritual practices and allow individuals to look at themselves from a different perspective, from a distance.
    In his photographic series entitled the HERMITAGE / PUSTELNIA, Mateusz Torbus redefines the popular meaning of a hermitage. He takes us to an urbanised landscape, additionally locking it within narrow frames of architectural narrations. Fragments of buildings, severed from a lifeless sky, hardly make it possible for the viewer to guess their function. Abstract and aesthetically "processed", they lose their primary meaning. But do they acquire a new one?
    The HERMITAGE / PUSTELNIA turns out to be a multi-layered project. We look at compositions, well thought out, yet not aggressive, simple, yet not trivial. They stir up an emotion similar to that which we experience on rediscovering a well-known image.
    If we treat the formal layer of the work as a starting point for further analysis, guided by the hidden meanings underlying the title, we will find the pieces of buildings to be a unique subject of contemplation. This interpretation, which some people might consider too far-fetched when faced with images of stacks, pipes, flights of stairs, grating, metal sheeting and peeling-off paint, seems to be nevertheless appealing. If we, just as the author, take a closer look, if we switch our senses from the quantity of experience to its quality, then perhaps we will manage to see reality in an unknown, revealing light? Perhaps we will see its true face?
    The series presents a concrete group of representations - buildings, architecture - human creations which lose their raison d'être, deprived of their social context. The author perversely decides to assign them a new function - that of a retreat. Indeed, aside from the smoke coming out of a stack in one of the pictures, there is not a single trace of human presence. One has an irresistible impression that the symbolic images of hermitage places, asylums of privacy turn into monuments of egotism - miserable retreats of modern humanity.
    None of the above interpretations are final, but they are all legitimate. Thanks to the hint provided by title, the author ensures the photographs our full attention, allows us to look into his own hermitage, but above all entices us to reflect on the images that surround us.
Photographs from "HERMITAGE / PUSTELNIA" series ware exhibited at:
2013 - Galeria PAkamera, Suwałki, Poland
2012 - Galeria Fotografii B&B, Bielsko Biała, Poland as a part of group show "XX years of B&B Gallery"
2010 - Galeria SARP, Katowice, Poland
2010 - Galeria Fotografii B&B, Bielsko Biała, Poland
2008 - Galeria ArtFoto, Częstochowa, Poland
2005 - Xposure Gallery, Sydney, Australia as a part of group show "Exposure 3"
Photographs from "HERMITAGE / PUSTELNIA" are available for sale through Gallery Refleksy: